Today I am doing a Voice Coach Reacts to Morissette's, "Rise Up"! So many of you requested that I listen and react to Morissette singing "Rise Up", so here I go! I am having too much fun with all of these new-to-me vocalists.
Morissette: Asia's Phoenix
Morissette Amon, nicknamed "Asia's Phoenix", is a 22-year-old Filipino vocalist who rose to stardom when she was a runner up of The Voice of the Philippine's in 2013. In this live rendition of "Rise Up", Morissette is singing into a microphone at a radio station, Wish 107.5. Wish 107.5 is an all-hits FM radio station based in Quezon City, Philippines.
I am in love with Morissette's voice! Her technique is on point. I hear an operatic quality in the midst of a tasty contemporary vocal style. I love this particular video of her singing live at a radio station. She is relaxed and open and you can easily see how she navigates her register changes. It is really inspiring to watch her sing! She is one to emulate!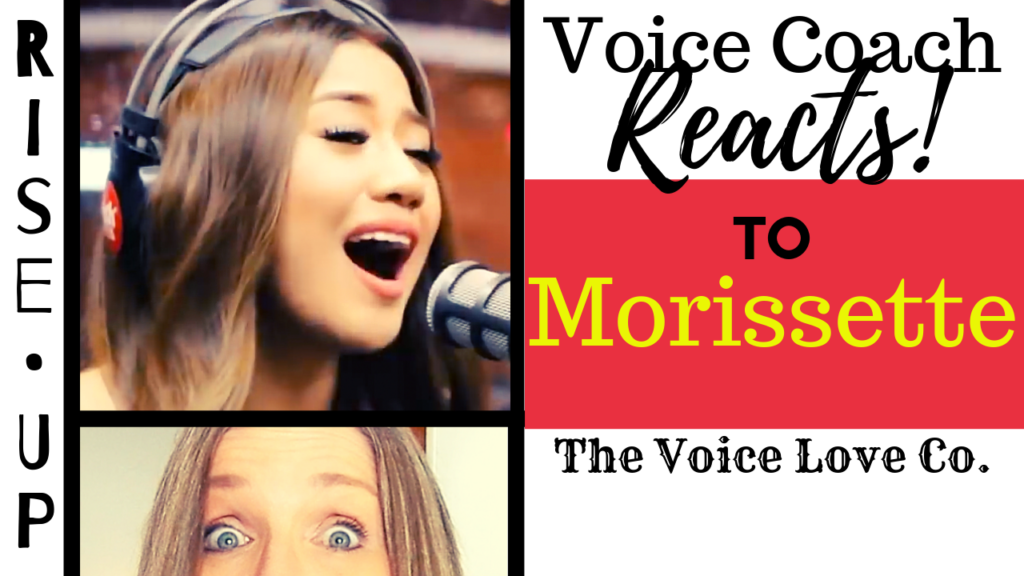 How to Sing Like Morissette
In this video you will learn how to sing like Morissette by doing two things:
•Develop your head voice! You can't have a mix voice unless you have a head voice. You can hear Morissette navigating her head voice in a very open, round placement that is almost operatic. I personally find tremendous value for my clients in having them sing in a classical style up in the head voice to properly develop it.
•Make it a goal to sing through the scales in the Free Resource Library (one for men, one for women) DAILY. Start to sing through them three ways. Buzzing, Mum, Ahhh. You can see on the video what I'm talking about.
Evidently Morissette also boasts an incredible whistle tone. I'll have to listen to more of her to find out if this is true! I'm so happy to get to listen to more of this amazing singer!
Don't forget to check out my other Voice Coach Reacts videos: Ariana Grande, Lara Fabian, Lady Gaga/Bradley Cooper, Adam Lambert, Dimash, and Sohyang.