This week I am so happy to introduce my American audience to a true wonder singer through this video and post: Voice Coach Reacts to Dimash Kudaibergen! You're welcome, America!
Dimash Kudaibergen
Considered by some to be the best male vocalist in the world, Dimash Kudaibergen, a 24-year-old Khazakstani singer, is wowing audiences. He sings with a flawless 6 octave (and then some!) range. This means that he possesses the ability to sing in EVERY vocal range, from Bass to Soprano. 😳What in the world?
He also possesses a tremendous sense of artistry. I was blown away by his performance of "Love is Like a Dream" that I filmed here:
DIMASH is like a dream!
When I see somebody this good at what they do, I immediately think of what it took that person to get them there. I think about how Dimash had to be a beginner as a little boy in Kazakstan 20 years ago in order for us to enjoy him as the master he is today.
There are many who wish to be able to sing like their favorite artists. Yet so few who are willing to take the time and effort required over hours, years and even decades to make their dream a reality.

~Christi Bovee, www.voicelove.co
Dimash started his training from an early age. He was born to musical parents, and there is no doubt that some of that talent is innate. However, he has gone on to put hours, years and decades of time and effort to get the training required to become the master musician he is today. And he keeps learning! He is currently getting his Master's Degree in Composition!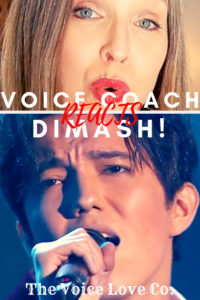 You Have to Start
My point? Dimash had to start.
You also will have to start if you want to be really good at anything. You must start and you must push past that uncomfortable gawky stage that being a beginner requires. Learning is an awkward process. If you are trying to look cool as you are building your skills in whatever it is you are doing, you are NEVER going to make it.
Trying to play it cool all the time could be your downfall. It is one of my biggest pet peeves, especially amongst my high school aged clients. You've got to get over the bad habit of trying to fit in if you are ever going to be good at anything.
How about this? Make friends with looking foolish instead. I know, I know. Easier said than done. However, hear me out! Learning to accept and allow yourself to be a beginner will reap untold rewards in the end. Just look at how it is paying off for Dimash.
How to Be Extraordinary
Dimash is extraordinary and people who do extraordinary things are the ones who are not afraid to fail. We see him at his pinnacle, but this kid has spent 20 years building up to the success he is enjoying today. I can guarantee you, with a talent like this? He has failed at some point and failed publicly. That is part of the process of becoming a master! You are never going to get it all exactly right all the time. Especially when you are just starting out!
People who go on to become extraordinary masters like Dimash never worry about what other people think of them or that they might look stupid if they 'go for it'. They aren't focused on others. They are focused on the prize of getting better, of being best in the world in their area of expertise.
Accept & Allow
I encourage you to start YOUR journey to being a master in YOUR field. You are going to embarrass yourself as you start to reach for more. This is true for whatever mark you are called to make in the world. Refuse to let the fear of looking foolish control your actions. Refuse to quit so that you may go down the path of mastery like Dimash has.
It is crucial that you take the long view! Stop looking through the lens of this failure, that break-up, or the negative opinion from someone who was an 'expert' who shut you down. Pick that dream back up and dust it off! Force yourself to take the long view…the 20-year view. Focus on not quitting. Focus on mastery of whatever it is that you are called to do and be in the world.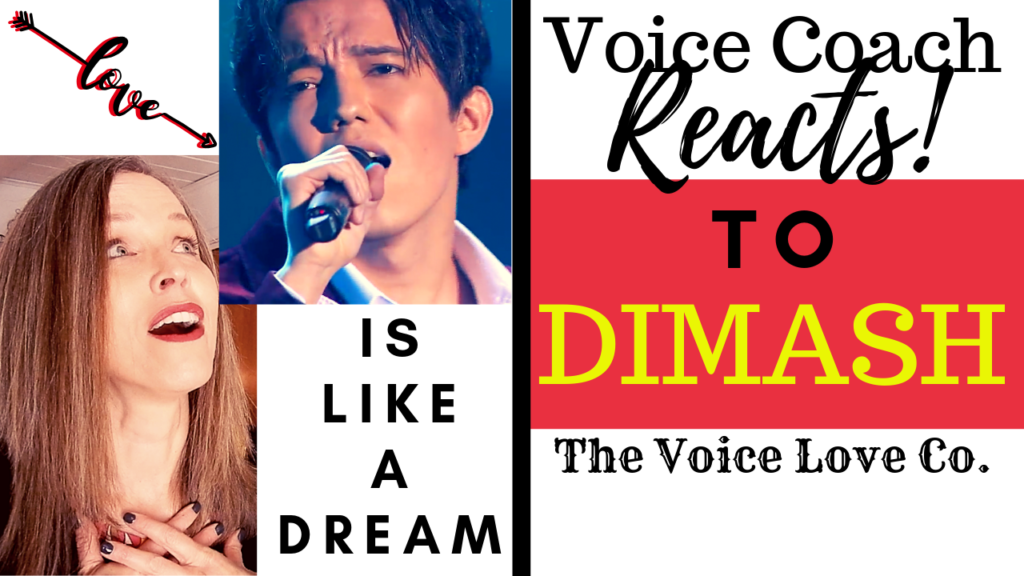 You are not going to be good at first. That is part of the process. Accept that. Allow yourself room to grow. Try again. And again. And Again. Close your ears to the naysayers and keep going! Keep trying and perfecting your technique until you acquire the skills in your brain and in your physiology to be able to do the thing you feel called to do and do it well.
Quit worrying about how you look and accept that this path means you have to step out and be a beginner. You have to start. No matter what it is. Accept that. Move through it and keep going. Don't quit!
It is worth it, Beloved. It is worth pushing through the pain, the awkwardness the judgment to be a master. Let Dimash inspire you. Be so good that the world can't ignore you. Hang up messages like the one below to inspire you and keep you going!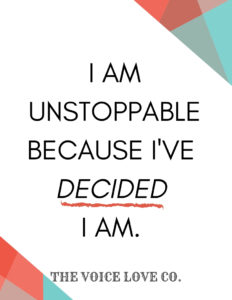 The world is waiting, praying even, for you to get that good!