Yes, but can you sing?
Some clients are big believers that when it comes to hiring a qualified voice coach "the proof is in the singing". I wholeheartedly agree! It is crucial to have a coach who can model good technique and tone quality for their students, while having the knowledge and experience to get them where they want to go vocally.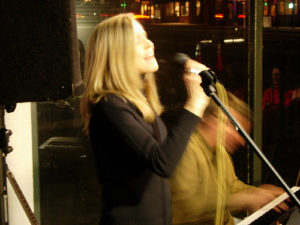 I have been singing and doing voice-over work professionally for over 30 years. I am so happy to say that I continue to perform, write, and record everything from a variety of musical styles to voice overs to this day (2019). I firmly believe that you can maintain your voice as you age. In fact, I actually feel that I sound better today than I did when I turned pro so many decades ago! I practice what I preach and it has paid off.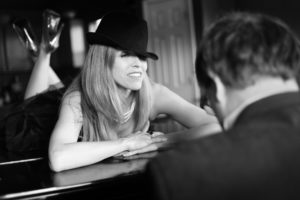 Here is a place to listen to some of my work. I will be posting more as time allows, so check back often!
"YOU'RE GOOD"
An original piece I wrote for an album I did with my husband.
"WHAT IF?"
A late Fall 2018 rough demo of one of my originals from my latest project. This is a number from a full musical I am co-writing with my unbelievably talented friend, Amy Dale. I'm super excited about this project and am so happy to include it here!
"COVER ME"
An original piece from the album, "Simple", that I recorded with my amazing husband, Mark Bovee. Writing is a very important part of my life creatively.
JAZZ DEMO
Here is a collection we put together as a promotion for our band, Pippa's Fling. Some are my own originals (5:38-Rum & Coke, 9:50-But I Do, 14:29-Come & Get It, and some jazz standards.
I'll be posting more soon. Thanks for listening!