Dimash Sings: "Sinful Passion"
It is time for another voice coach reacts, dears! 😉 This time this voice coach is reacting to Dimash singing "Sinful Passion". By far, this was the most requested video from my burgeoning YouTube tribe. I've gotten hundreds of comments with the suggestion that THIS was the next song I was to react to. I aim to please.
I have learned so much about Dimash from his fans. He calls them his "Dears" and I have discovered that they actually ARE dear! They have told me more than any Wikipedia article ever could. From them I learned that Dimash is 6′ 3″!!! From them I've learned of his genuine heart and that he is truly humble and extremely kind. He is good to his fans, too. He is also an extremely serious musician and artist coming from a musical lineage that goes back three generations! Music is in his blood.
Well, that is obvious in this performance. Dimash continues to surprise and stun me with his vocal abilities in this performance of "Sinful Passion".
Voice Coach Reacts to Dimash!
I hate to gush, but once again, this performance leaves me with mouth agape and no words. Dimash is an innovator, plain and simple. As I sat and listened to Dimash sing "Sinful Passion", the story of Roger Bannister came to mind.
Roger Bannister was a British Olympic runner who was the first man to run a mile in under four minutes in 1952. Prior to that, it was said that it could not be done. That's right! Up to that point in history, it was widely believed that nobody could ever run a mile in under four minutes. Yet, Roger Bannister broke the four-minute barrier! His time was 3 minutes, 59.4 seconds. The amazing thing about this story? He kept his title as the fastest man in the world for exactly 46 days before somebody ELSE ran a little bit faster. Then somebody else ran faster. Then somebody else ran even faster. Once it was widely BELIEVED that it could be done, it was done! And done many times
Be So Good They Can't Ignore You
In this piece, Dimash sings everything from soprano to sounding like some sort of Khazakstani cantor calling all of his fans to prayer. 😍 What?! I'm so intrigued by this vocal technique and TOTALLY want to learn how to do this. I currently sound like a dying goat trying to emulate Dimash, but I will persevere 😂.
As I watched Dimash move through this piece, I wondered how long it would be before other elite singers would be doing what Dimash does? Hold on to your soprano notes after you've hit puberty? Piece of cake! Even writing that sentence makes me laugh! But, Dimash has done it, why can't others?
Dimash is innovating singing like nobody else I've seen. It is really cool to witness. I'm looking forward to seeing where this young man's career takes him in the years to come. He is living out the adage of "Be so good, they can't ignore you." I am sincere in saying that I would love to see him in concert. I'm a bit of a 'Doubting Thomas', I suppose. I want to see Dimash sing in person and witness his vocal feats for myself. I'm grateful that he is such a serious and accomplished artist. Otherwise, his vocal gymnastics could be cast down to nothing more than a cheap party trick. Perhaps it is also good that he is not American for this reason as well? Hmmm…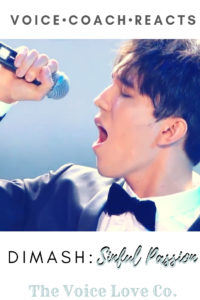 How to Sing Like Dimash
Dimash is truly something special! I'm in love with his voice.
In this video, I unpack:
•Dimash's gorgeous low tones, as well as his tender high tones.
•His mastery over his soprano register. How, though? I'm still in awe of this.
•I attempt to do Mongolian throat singing (worth the price of admission, folks! jk). I want to learn how to do this!
•Why you need to "Be so good they can't ignore you" just like Dimash. Carve out your own path and be one-of-a-kind!
•A call to action to share Dimash widely. American audiences need to know about him!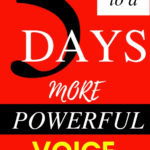 Don't forget to check out my other Voice Coach Reacts videos: Ariana Grande, Lara Fabian, Lady Gaga/Bradley Cooper, Adam Lambert, Dimash, and Sohyang. Be sure to comment below your thoughts about Dimash!