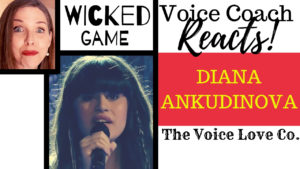 I am learning as I do YouTube videos that fans of these amazing singers really do NOT want you to have an honest opinion. Thus, this video is not popular with Diana Ankudinova's dear fans. Oh my.
It makes me wonder at times if people who do 'voice coach reaction' videos are truly telling the truth. Perhaps I am only supposed to say what I think the fans want to hear for the sake of views and subscribers, but as a voice teacher, I'm actually concerned for the health of this precious young lady's voice. I just can't work out how nobody else is.
Watch the video here and feel free to leave a comment below about how wrong I am. Believe me, I am hearing it over at YouTube. I can take it.