Ariana Grande
It is silly I know, but I feel like a protective mama when it comes to Ariana Grande.
When I saw her play Cat Valentine on Disney channel, I thought she was so funny and talented. Playing a comedic role like that takes smarts, and she obviously had that and so much more as an actor. Then I heard her sing and remember thinking, "Holy moly, what a voice!"
I see private voice clients of all ages every week. It used to be that when one of my younger female singers wanted to do an Ariana Grande song, I immediately thought, "Disney Channel. That's cool."
Then the client would play the song for me and I would have to back it way on up.
"Oh, that's right. Cat Valentine is all grown up."
Dangerous Woman
I know it has to happen. I know that these Disney channel girls have to shed their squeaky-clean-mouse-ear-wearing images in order to make the leap into the adult pop music world, but it is hard. For me. As a voice coach. As a protective mama who cares for the Cat Valentine Ariana. As a coach who cares for my female clients.
I'm always looking for age-appropriate music for my younger female clients. Heck, even for my older female clients. Ariana's material is decidedly not age-appropriate, which is too bad.
Her voice and technique are SO GOOD, they are definitely worth emulating. I just wish her lyrics were, too.
Mama Jama
Maybe I'm just a big old Mom, but I'm wishing she would put forth material that would empower her teen and twenty-something audience to neither sensationalize their sexuality nor throw it away so cheaply. You can argue with me about this in the comments below, but let's be real: Her lyrics glorify casual sex and the objectification of women. I just don't understand that especially in the era we are currently living in. It makes me feel sad that we as women are still being put into these roles by male producers. I don't care how talented these gentlemen are or how much power they wield, haven't we outgrown this fantasy characterization of women?
It would be so amazing to see Ariana choose material that encourages her fans to make empowering choices for their bodies, intellects, and lives. (Maybe she has a song I don't know about? Leave a comment below!)
I know, I know. It's pop music. Sex sells. This is just my wish, people. This is my space to express that wish. You are welcome to express your heart on this matter in the comments below.
Ariana Grande Fan
When it was requested by my sweet audience to make a video about Ariana, I knew that I would have to share my true thoughts on this. So, there you have 'em. I know that I am unable to make any change happen in this situation, but it does feel good to vent. I'm tired of being super uncomfortable when a kid wants to sing "One Last Time" for her grandma at the Mother's Day voice recital. That's all.
Ariana's music is off limits and remains so until she has daughters of her own. Surely then she will understand what this Mama's heart is feeling.
Onward to her stunning technique!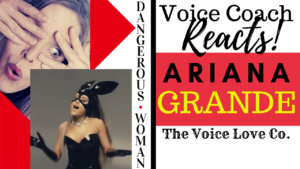 Ariana Grande's Technique
I LOVE ARIANA'S VOICE. If I did not make that clear, let me say this louder for the people in the back: Ariana is a great singer! She is flawless and this video performance of her singing live and acapella proves that point. She is part of a small margin of master vocalists who can actually sing live without all of the bells and whistles from their elaborate shows.
Points covered in this video:
•Note her breathing. Is she gasping for breath? Do you see her shoulders and clavicle raising and lowering at all? Nope. Can you see how her breathing is nice and low? 
•What is her jaw doing? You can see it lift and lower and she keeps it very open and relaxed. Can you see how she makes room up by her soft palate for her sound? How does this change for low notes? For High notes?
•Notice how she is constantly moving while she is singing in this video. She is singing on an empty sound stage (with amazing acoustics!) just before she is to go out and perform. Pacing back and forth, relaxing your body, swinging the arms and bending at the waist are all great things to do while YOU practice. Do this!
•Buzzing or lip trilling through the melody line can assist you in getting that focus that Ariana gets so effortlessly up in her upper mix register. It is one way she keeps the tension out of her throat. She is an absolute master at this! She focuses the sound toward the nose without it being nasal sounding. Her tone melts me! Gah! 😍
•Singing on a "Vvvvv" sound can help you get that velvety straight tone texture in your head voice like Ariana. Try it and let me know how it works!
What other things do YOU appreciate about Ariana's technique? Leave a comment down below!
Love,
Cat Valentine's Mom 😉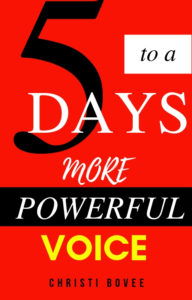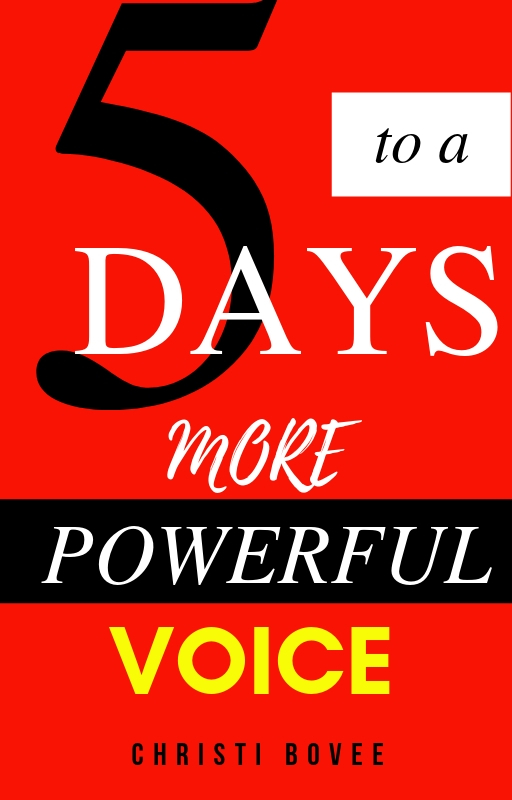 Want to expand your voice to find more power? Get my free 5-Days to a More Powerful Voice e-course TODAY!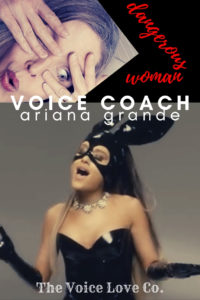 Did you know I put out a newsletter with content just for my subscribers each week? I talk about the voice, my life and much more! I'd love to have you join the fun!